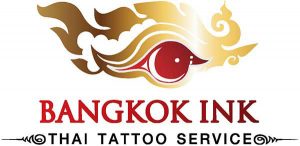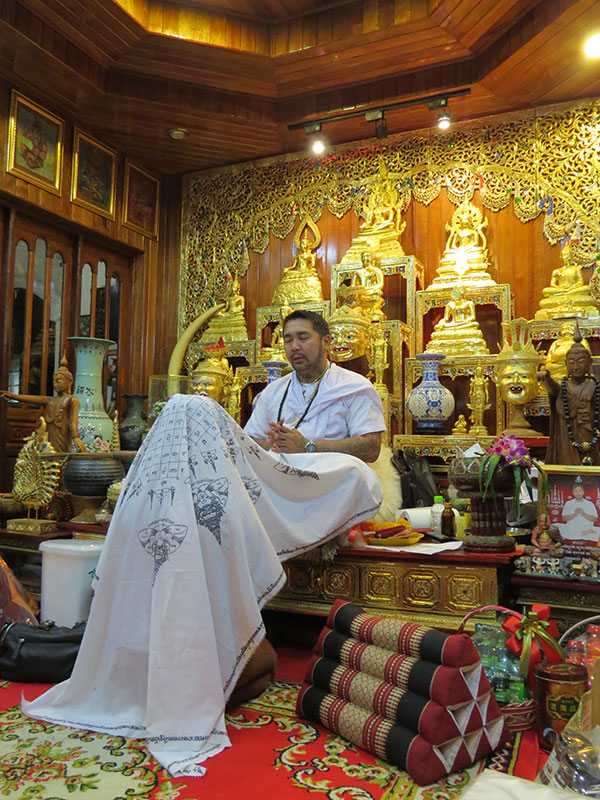 Ajarn Ohr has become very popular in China has previous masters have done so in the past. He has become number one there and travels every weekend from Thailand to China. He has had many pamphlets, videos done about him in China.
At one of his Wia Khru, there was 3 separate film crew there to document and video the procedure.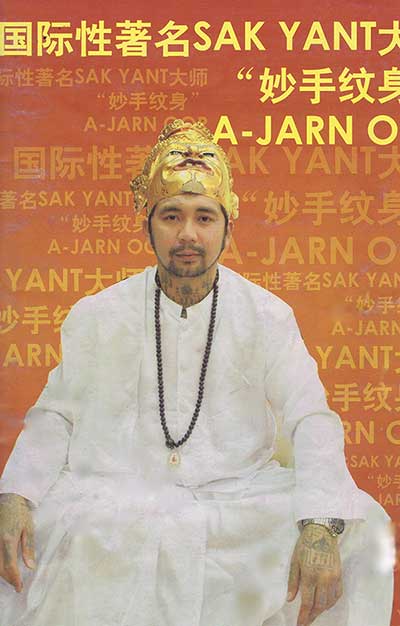 Ajarn Ohr has become the leading Sak Yant master in Thailand and Asia. His commitment to helping people has been outstanding from what we have seen. When there is disasters that happens in the mountings of Thailand and the people who live there are the poorest and many do not have electric or the basic essentials that we take for granted. Under normal conditions they do not have tooth brushes, shoes or education etc.  Ajarn Ohr through his network of disciples and his 4 x 4 clubs join together under his leadership and provides basic essentials for the people at his expense and his disciples. He is there giving out what the people need. We Bangkok Ink Group have been invited over the past 2 years to assist and provide for these people. We have been committed to help as we have done for many projects. We have been devoted and committed to Ajarn Bpom's temple for the past 4 years and it is one of the best temples in Bangkok we have seen. We have kept this temple a secret and not advertised there address. Why because everything has to be controlled. The temple works for Thai people and it's so alive. We do not want to spoil that. They have over 100 monks and some are 100 years old. It has taken me all these years to see them. But they are there.
The last project we did was go into the mountains to an old temple for the mountain people and build them a Buddha statue. You cannot get there unless you have a 4 x 4 or a pickup with wide tires on. Wow this is a beautiful place but rains a lot. It is so high up the mountains you are in the clouds.
Pictures of a typical Mountain temple, fully functional and used every day by the villager's.