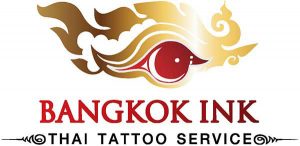 Master Ajarn Ohr
We believe we are working with the best 3 masters in Thailand. We have worked with many others on the way to the top. It is hard to differentiate between these 3 masters and say which the best one is. They all have different qualities, but all 3 produce the best tattoos I have seen to date. Ajarn Ohr performs the amazing white magic and blessing we have listened too.  Our clients say that the experience is in the top 5 things they have experienced, if not the top. Ajarn Ohr started training at the famous, Wat Bang Phra.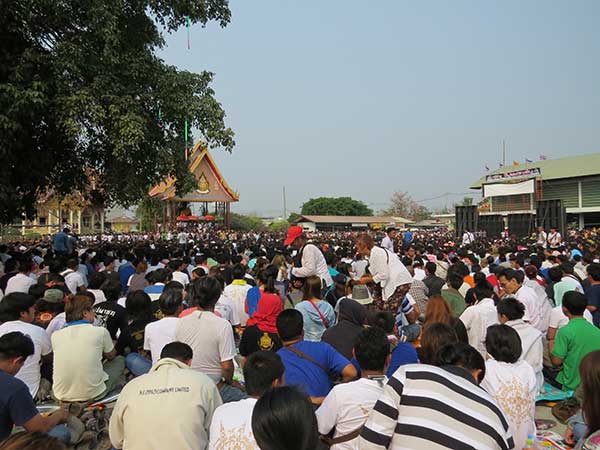 Above Wat Bang Phra Wia Khru
When he had finished training at Wat Bang Phra he then went on to travel and study with many Sak Yant masters around Thailand to increase his knowledge of Sak Yant Tattooing and Buddhism. At the age of just 35 years old and is regarded highly by other masters. He has developed a large network of Sak Yant Masters and disciples. He is taking Sak Yant to a new level and is becoming a leader in many areas.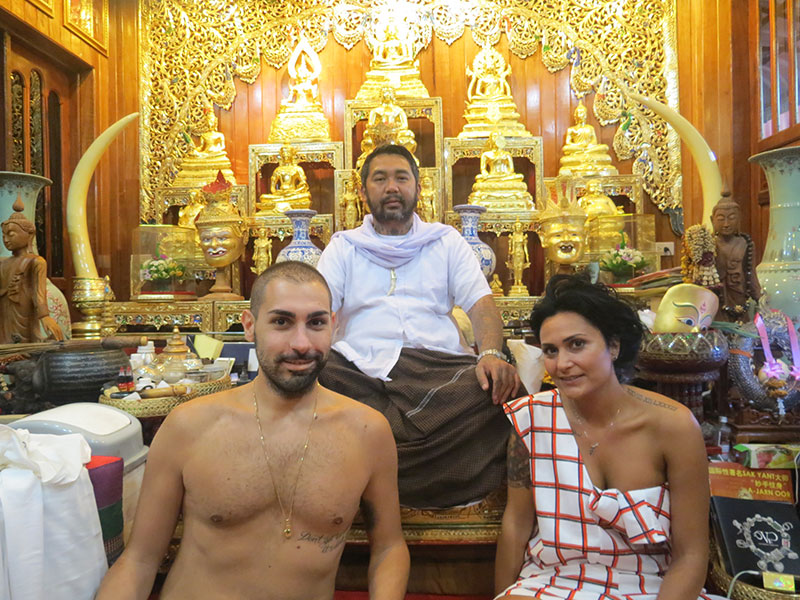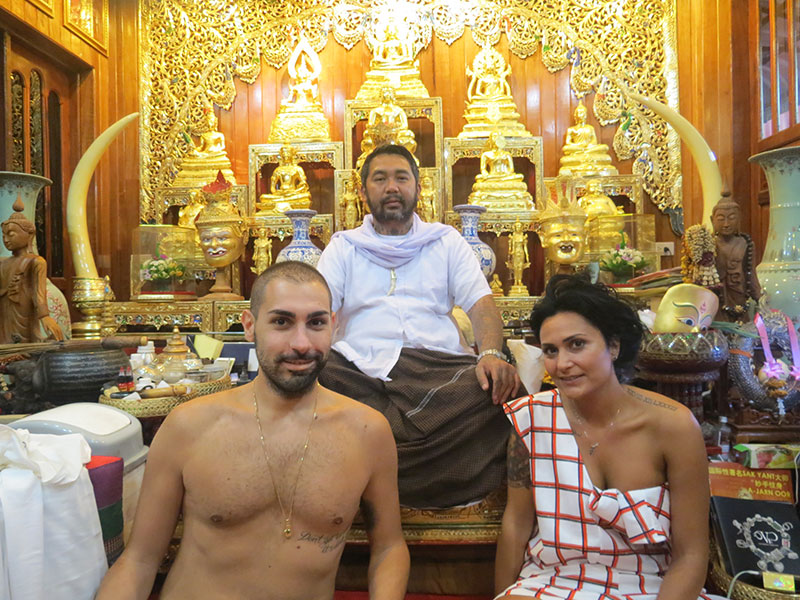 Below Ajarn Ohr's Sam Nak, which translates to, tattoo office. Ajarn means teacher / master
Ajarn Ohr has 2 studios at his home. The first picture is his private studio where he tattoos clients. The picture below is where his disciples tattoos.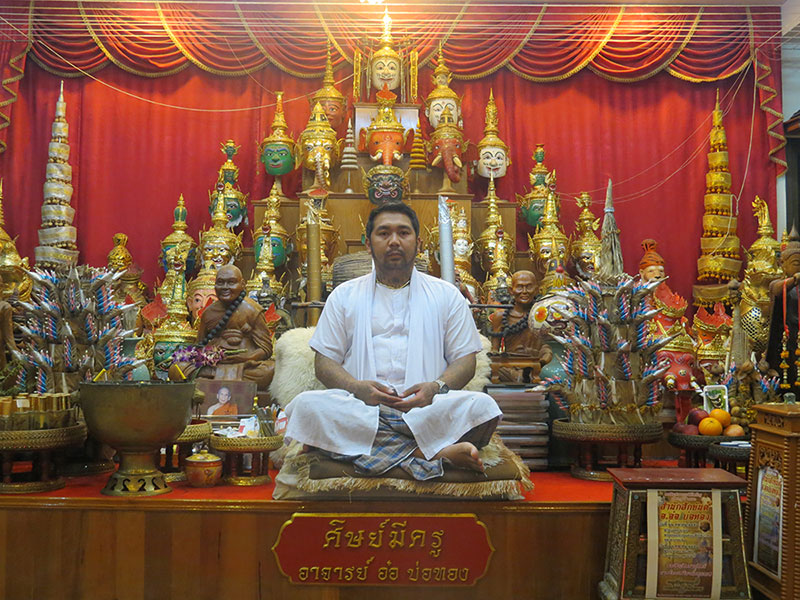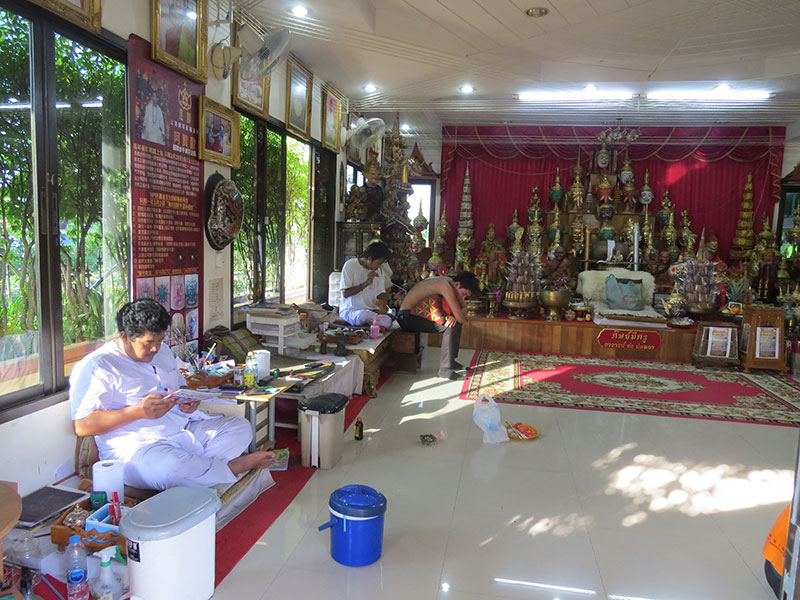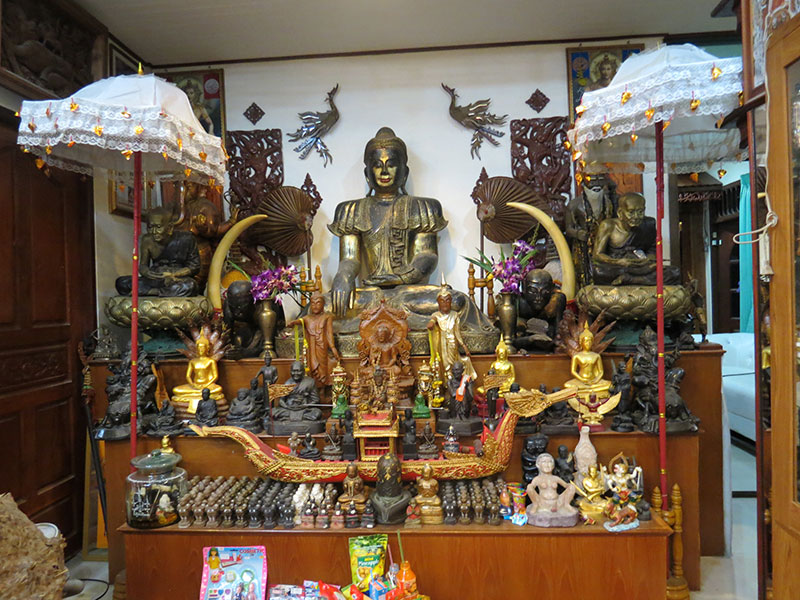 Below, out front of his shrine to Sak Yant magic.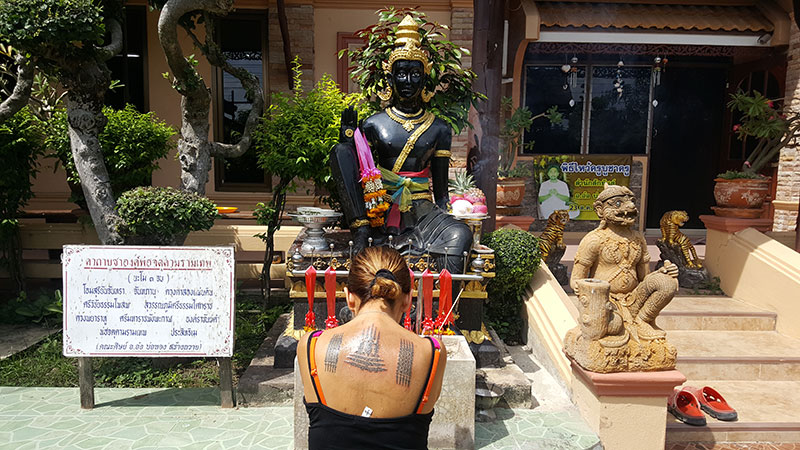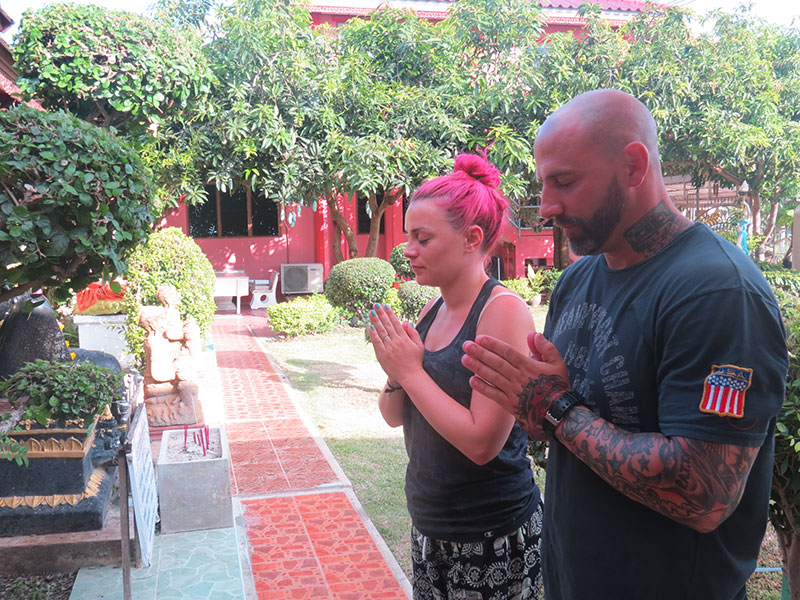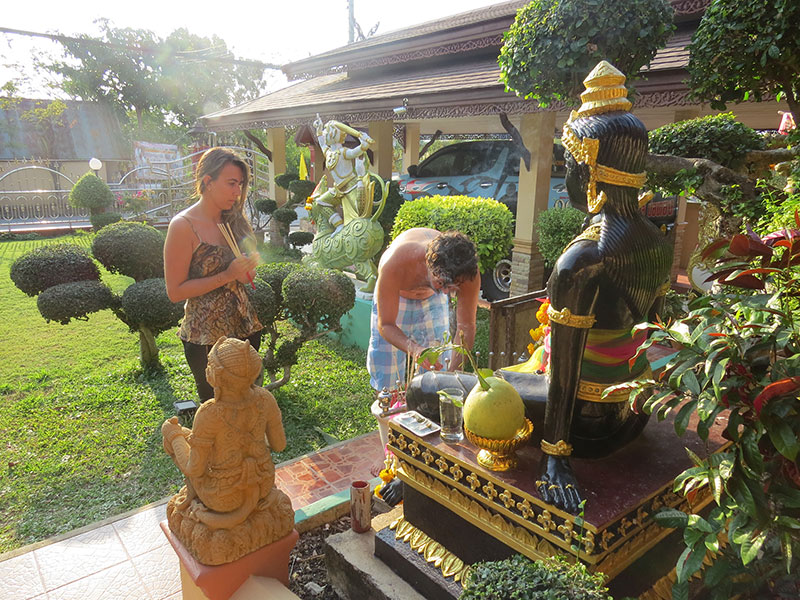 Below is a street view to his place in the country.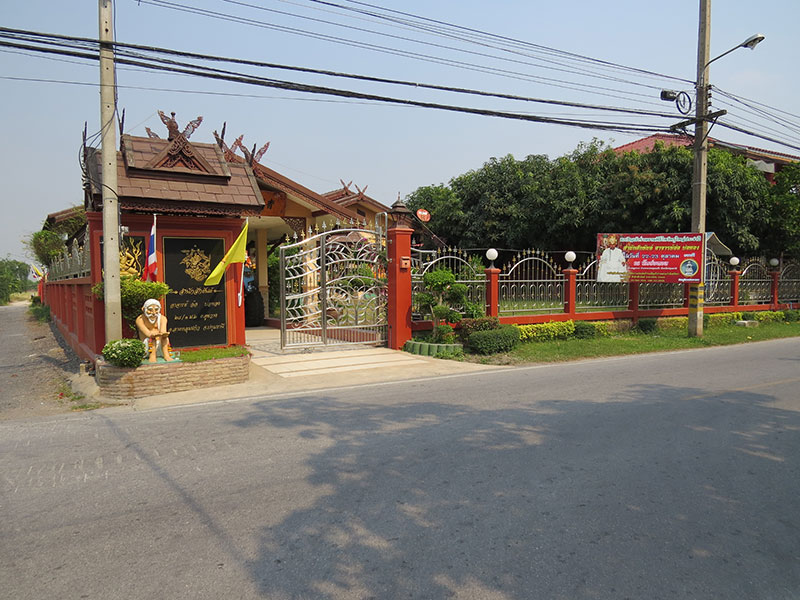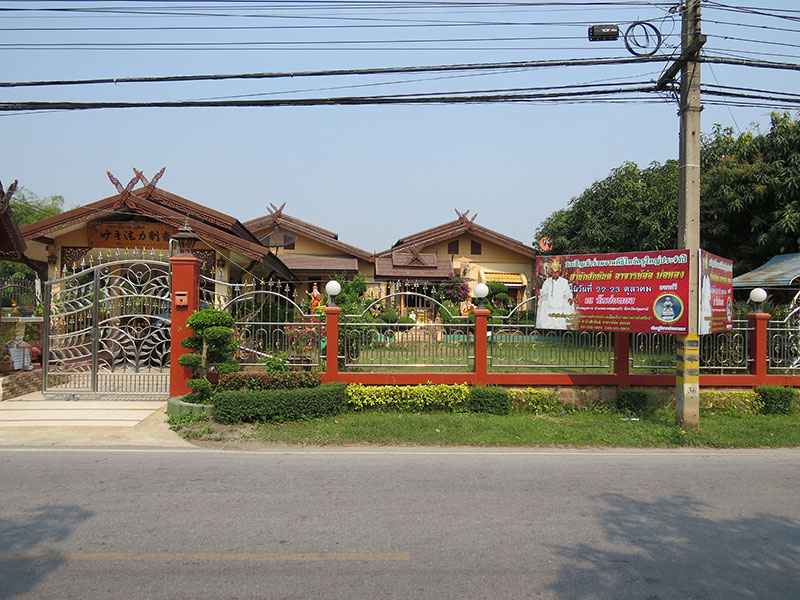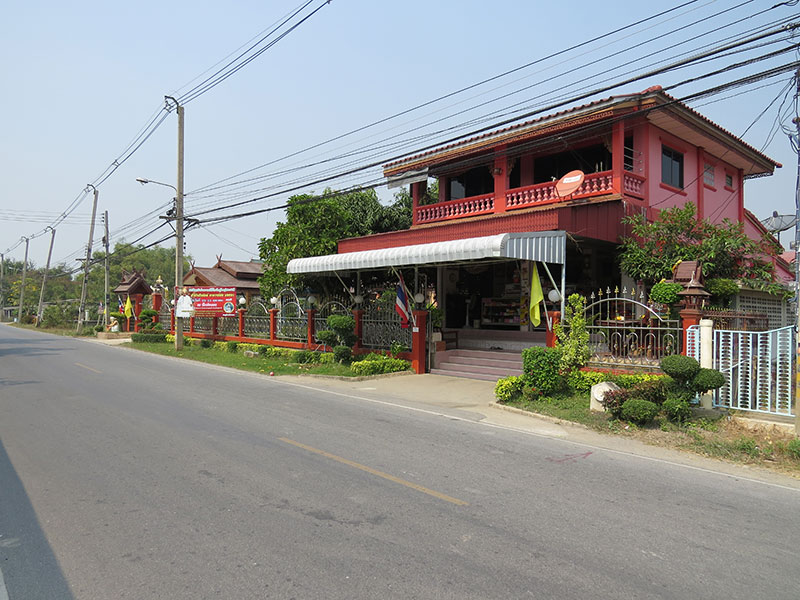 Other Bangkok Ink Group Websites
Bangkok-ink.com Thai Tattoo, Bangkok Tattoo Studio
Thaitattoosakyant-uk.co.uk World Tour, Blessed Thai Tattoo United Kingdom
Thaitattoosakyant.com World Tour, Blessed Thai Tattoos United States
Thai-amulets-store.com Blessed Thai Amulets
Tattoo-school-thailand.com World Famous Tattoo School
Sakyantmagicalthaitattoo.com Sak Yant Magical Thai Tattoos
Oneshopasia.com Tattoo Equipment Supplier
Bangkokink.co.th Thai Tattoo Website
Tattooessencebutter.com Tattoo Butter and Lotion care and aftercare
Thaitattoosakyant-sweden.se Thai Tattoo Sweden
Associates in Business
Skindiver Tattoo Tatuering Studio Gothenburg Sweden
Revolttattoos.com USA, Las Vegas, Tattoo Masters Joey and Walter
Happysailortattoo.com Old School Tattooing